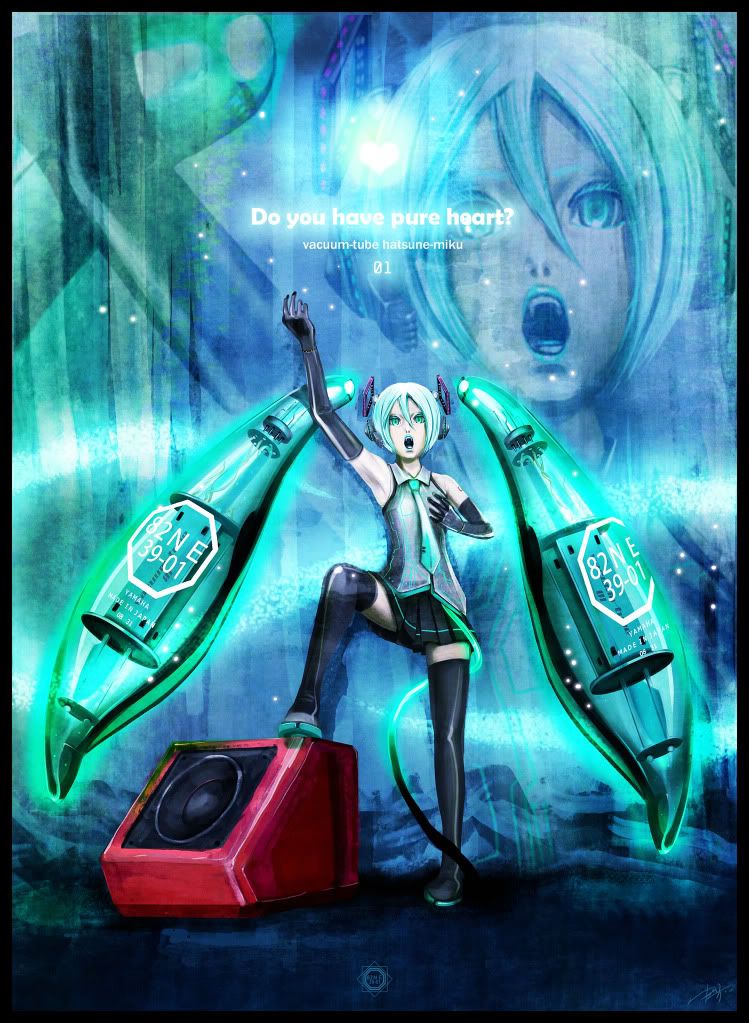 Its very rare to hear this kind of track which Vocaloid Hatsune Miku's voicebank was used; a Trance/Electronica core in a world where Pop and Rock is very dominating; at the same time, a European centric. Hope to hear more tracks like this in the future.
Here is the track Hazy by Hatsune Miku; enjoy!
Take note:
If you find the Japanese text at the top of the video bothersome, you can turn them off by clicking the comic bubble beside the volume control which will display once the video starts. Please be patient as the video streams. Enjoy!