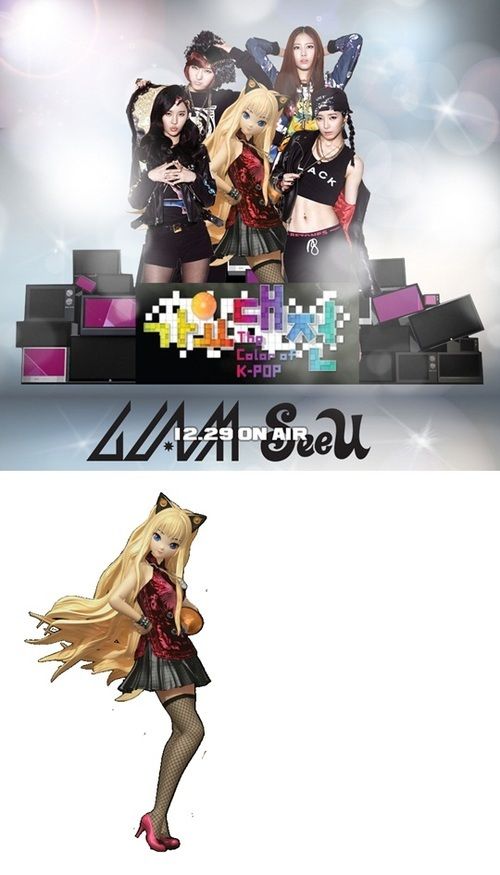 This could be one of the most unique performance ever performed and open another phenomena in the future; two culture meet from different countries.
When I received an email that Korea's Vocaloid SeeU with K-pop rising group GLAM will perform live at SBS, I got excited because this not the first time that the TV network did a collaboration with a Vocaloid character and a real life K-Pop group--by the way Japanese has also their own way of collaborating their Vocaloid character which you can watch it on YouTube.
Here are some videos where Vocaloid SeeU perform with K-pop group GLAM--you will be amazed on SeeU because she is really dancing with real person, not the MMD type movement or dancing.
Last Saturday, Tv network SBS yet again released another performance of SeeU and Glam performing on their latest track "I like that"; you will see here SeeU performs--well her dress is awesome, at the same time she is doing a freestyle rap, and of course, K-Pop cultures "cream de la creme" dancing.
Here's the latest video I like that by GLAM featuring Vocaloid SeeU, ENJOY!!
I am seeing here that Koreans are trying to touched the Otaku culture-- well, that is my opinion though.